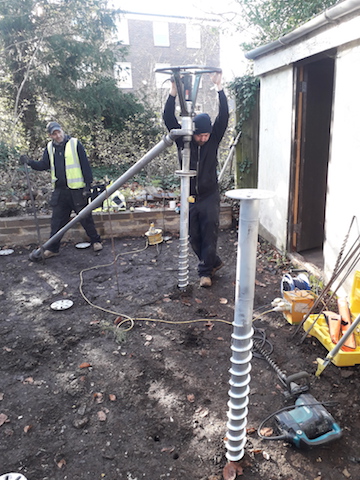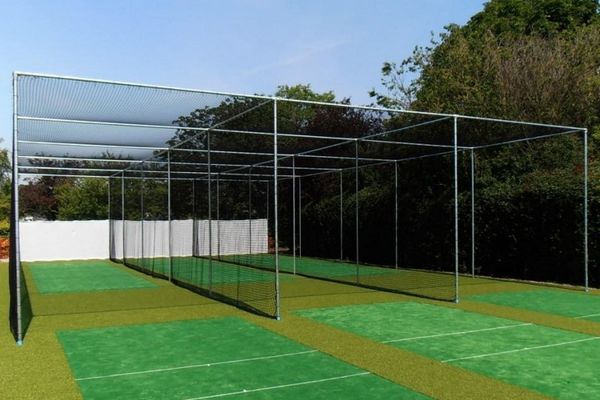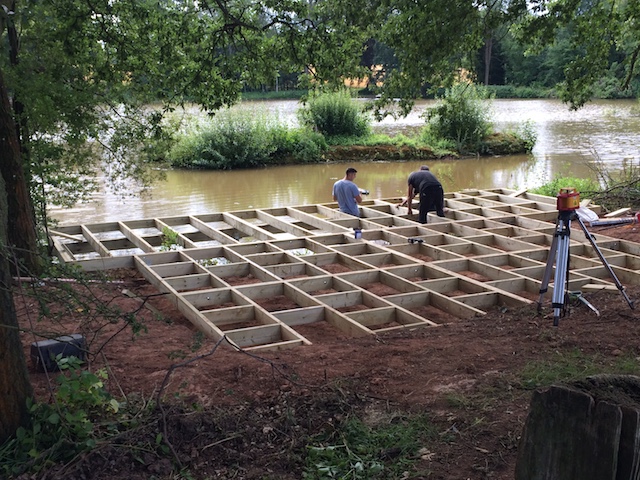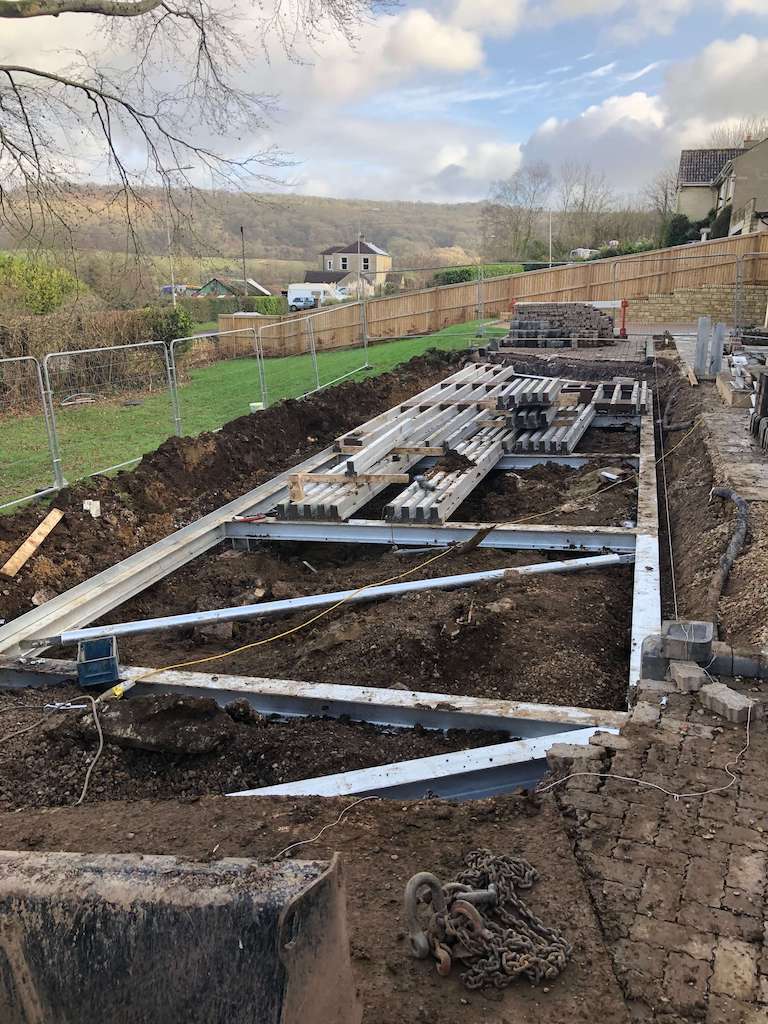 NO NEED TO DIG OR FOR CONCRETE
With no digging required to install our ground screws and no need for concrete,heavy machinery or removal of soil, the installation of Proscrew ground screws is quick, clean and very competitively priced. Quick installation also enables further installation to begin straight away, saving time and money, even through the Winter as we can install in all weather conditions. The flexibility to raise cobblestones and go through existing decking or tarmac by using a core drilling system adds even more flexibility the Proscrew system.
INNOVATION OF FOUNDATIONS
Proscrew was formed by Graham Thomas after leaving the garden room industry a number of years before discovering ground screws. Whilst researching another business opportunity he came across ground screws and could immediately see the benefits of speed, accuracy, time, cleanliness and the opportunity to save money over standard concrete foundations. This linked with the many different market sectors that could benefit from the ground screw system saw the incorporation of Proscrew Ltd.
REAL END USER BENEFITS
Whilst operating in the garden room business over a decade ago, Graham saw the upheaval and mess that concrete groundworks could effect on customers gardens, especially through the Autumn and Winter months. The churning of mud and grass along with the need to remove huge amounts of spoil would often be unavoidable and be a cause for concern for both contractor and client alike. With Proscrew ground screws the benefits are instantly visible. Easy access, all we need is a standard door to be able to work the site, self contained power where needed, and relatively quiet and quick drill installation makes for a far superior customer experience. This linked with the considerable cost saving of having no spoil to remove and pay for makes it the obvious choice.
RANGE AND QUALITY
We stock and supply a wide range of ground screws from 800mm to 2000mm with extendable also being and option should deeper depths be required. With a Load Capability chart determined in soil type: semi solid loam and values reduced by 35% we can determine just the right screw for the project. There is also the option for both a pull and push test to ENV1997-1 (EC7).
WHY USE US
Why Us for your Project Foundations?
See the benefits you can get by working with our experts
Great Customer Feedback
You the customer are our priority. Word of mouth and via social media is a huge part of our marketing effort thereby ensuring we do all we can to live up to our service standards.
Save Time, Money And Effort
We look to make the whole process easy and cost effective. Leave the foundations to us and spend time on planning how to use your new building.
No Damage To The Surrounding Areas
Proscrew ground screws minimise the  environmental impact within the foundation area and are far less destructive than concrete. We often work in conjunction with the stipulations of TPO's where a concrete solution is not available.
Help All The Way
With a wide range of supporting specialists across the range from planning, structural engineering and TPO consultants, we do our best to make your project easy.
All Year Round Installation
Our ground screws can be installed all year round unlike conventional concrete with its susceptibility to cold weather. This means you can plan your installation and know it will happen, thereby enabling your project to advance without any unforeseen hold ups.
WHY WE ARE DIFFERENT
Its a Culture Thing
At Proscrew we utilise the latest pre installation technology. Our installation teams undergo stringent training and monitoring procedures to make sure all installations are undertaken in a safe working environment.